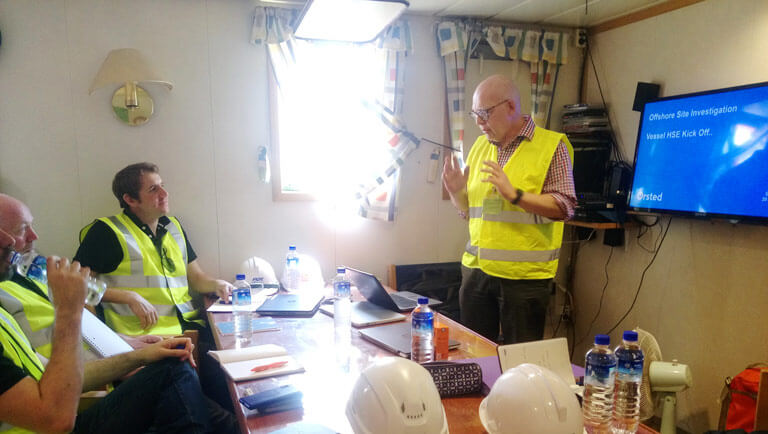 HSE Management
Marine Industry is facing increasingly complex challenges in the Health Safety and Environment (HSE) sector, especially now there is developing the offshore wind farm in Taiwan. Legal requirements change frequently and are becoming more complex and stringent.

The number of stakeholders is also increasing, ranging from NGO's and the media to the general public. Each stakeholder focuses on different HSE issues in relation to risks, impact and performance. Most companies are striving to achieve more sustainable processes, products and services. HSE (risk) management should work as a sound basis towards a higher level of Corporate Social Responsibility. The key challenges of HSE are the efficient and effective management of compliance as well as the management of risks and opportunities. High public awareness also makes it essential that every relevant HSE issue is properly documented. The challenge of our HSE management services is to work together with our clients to deliver more sustainable solutions, exceed their expectations and achieve a better, brighter future.

Our solutions and our HSE experts work in partnership with you, combining our experience and knowledge of the industry with relevant aspects of your organization and approach to align the key management systems wherever possible. Our professionals have experience of all relevant management system standards including: ISO 14001 and EMAS (environment), OHSAS 18001 (safety), ISO 9001 (quality), ISO 45001 (Occupational Safety & Health) and ISM / NSM. Effective HSE management begins with the three most important elements of your organization: processes, systems and culture.

These elements support your overall HSE performance, and each action to manage HSE can be linked to a combination of these elements. We reduce the number of handbooks, procedures and instruction manuals to a minimum, believing that appropriate technical solutions and competent staff are more effective than voluminous documentation.